Getting your dog to pull consistently on the up hills is almost as important as going "steady!" on the downhills.
While we talk about running down hill as controlled falling, it can feel pretty terrifying when you are attached to even a small dog!
Leaning back, digging in your heels - these are common mistakes. The problem is that you're using your body to physically slow your descent, putting extra strain on your quads and knees plus confusing your dog who was sure you wanted them to pull in harness...
Having the courage and body strength to go with the descent can help you fly down those hills safely, with an effective steady command to control the speed!
We have one more Canicross Adventure Skills workshop scheduled before it really does get too hot, and this time we will have to start earlier. We have the use of a shaded woodland trail for much of the skills training in the afternoon.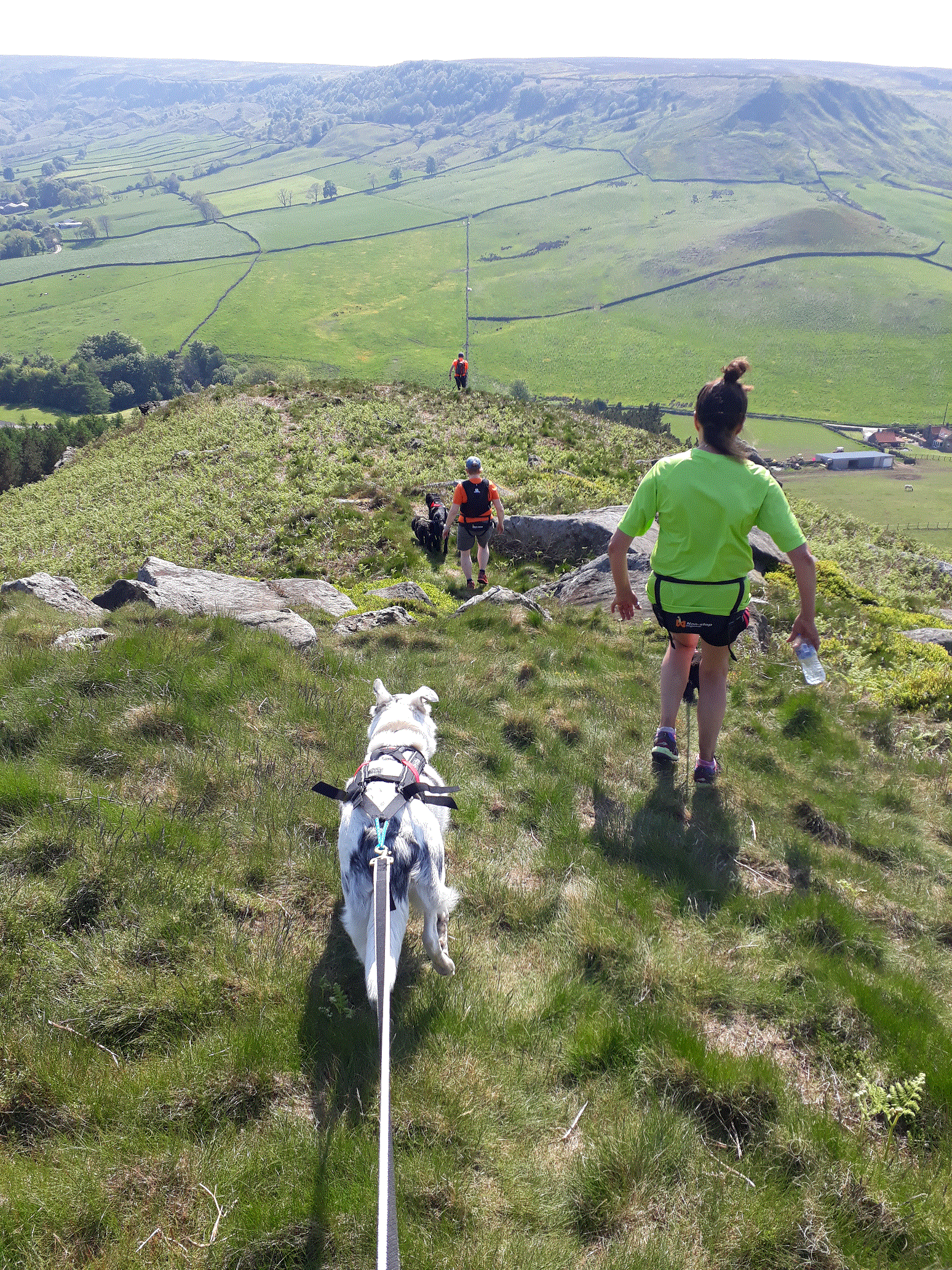 If you want to come and learn how to love running uphill, and how to descend without death *please* book on now, the last day sold out within 24 hours.
DETAILS
You should have completed an Introduction or Improvers session with us, OR be a confident cani-crosser.
Dogs will be required to settle quietly in your vehicle for small periods of time, or bring a partner to sit with your dog in the cafe!
Date: Sunday 3rd June (9am start or earlier)
Location: The Cycle Hub, Great Fryup Dale, YO21 2AP
Ticket includes a full day of coaching, all your refreshments, cake, lunch and kit use as needed.
Book Here
Cheers
Morag & Laura